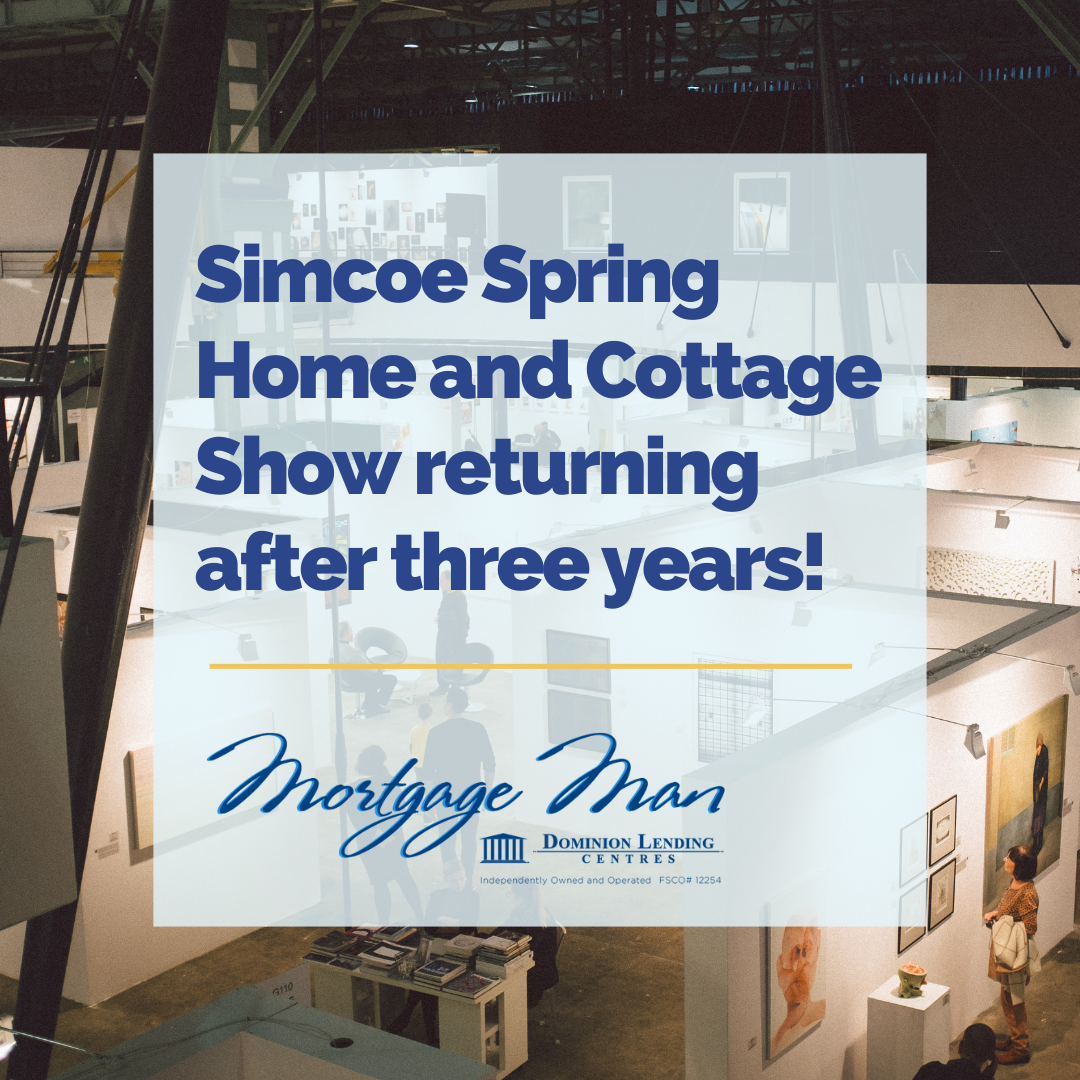 After 26 years of being the spring event that kicked off the prime season for many businesses in our area, the local home and cottage show is returning this April.
Mandates and lockdowns prevented the annual Simcoe Spring Home and Cottage Show from being held for the last three years. After this hiatus, the spring show is returning to the Barnfield Point Recreation Centre in Orillia on April 22 and 23.
"The show has become a destination event for many in our community," says show organizer Glenn Wagner. "Those considering a home renovation or addition, or looking for various home- and cottage-related services, have found a wealth of information at the show. It gives people a fantastic opportunity to talk face to face to the various businesses — and it gives the businesses an excellent two days of talking to their prime prospects. It's a win-win all under one roof."
While only January, over half of the booth space for the spring event has been sold. Wagner expects the remainder of the vendor space to go quickly now that the new year is upon us.
"We sell out every year and usually have a waiting list of firms wanting to exhibit. It will be interesting to see if this holds true in 2023. After several years with no event, I expect we will see a good deal of participation from businesses — and I expect attendance to be better than ever."
Wagner also expressed excitement for the businesses that rely on the show being held.
"It has been a tough time for show organizers with no revenue stream for several years, but also those that rely on the show for income. The drapery and carpet rental firms; the sign companies that supply signage to those exhibiting; the facility owners that receive rent; the restaurants at the facilities — all have been really hurt by the lockdowns and mandates. I'm thrilled we can get this event going again for all concerned."
The Simcoe Spring Home and Cottage Show will be on at Barnfield Point Recreation Centre Saturday, April 22 and Sunday, April 23 in Orillia.
Interested exhibitors can contact Glenn Wagner at 705-323-0124 or email glennwagner@rogers.com.