Testimonials
Read some of the comments made by our previous happy clients
You could win a $100 gift card to one of our local restaurants simply by reviewing Mortgage Man DLC on Facebook, Google, or through our DLC Survey (sent upon completion of financing). You'll be put in our quarterly draw & be featured on our Social Media!
We greatly appreciate your feedback as it helps us better serve our clients.
Can't say enough great things about the amazing team at Mark Goode! Everyone was so kind and helpful – as a first time home buyer I has plenty of questions and needed lots of guidance, which I 100% received! This crew was able to get me approved and ready to go in the super short amount of time I approached them with. Thank you again guys!
Autumn – Google – December 2021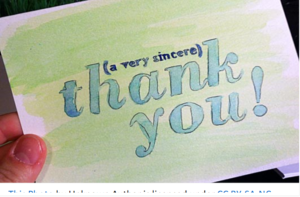 Late yesterday evening I received a Wonderful surprise at my door!!.  A special Basket from The Office of Mark Goode.   I Thank you so much for this very thoughtful gesture.
I have enjoyed stepping into the Northern Territory for CWB Optimum Mortgage.  The caring approach and pride in how the Mark Goode Team looks after their Borrowers and respective Lenders truly speaks to how sincere the team is within not only the Community, but the Mortgage Industry .
I look forward to great opportunities in 2022.
Sincerely, Stephanie CWB Optimum -Email – December 2021
My fiancé and I worked with Mitchell Goode from Mark Goode mortgage man to help us with purchasing our first home!. Mitchell and Sandy were very helpful and walked us through the steps that we needed to take in order to get a mortgage approval. What should normally be one of the most stressful purchases someone will ever make this team makes it an easy and enjoyable process My fiancé and I would highly recommend this team to help you with your home buying needs even first time home buyers like ourselves!
Trevor – Google – November 2021
"We had a wonderful experience arranging our mortgage. Brad worked quickly to secure us a fantastic rate, and Sandy was the sweetest to deal with and communicated with us frequently throughout the process. This was our first home purchase, and we highly recommend to anyone looking to get into the market for the first time to get their mortgage through this team They're the best!"
Warmly,
Stephanie
Stephanie – email – November 2021
Service is swift, communicative, efficient, and we were thrilled with the results!
Nicky – Facebook- November 2021
Thank you for your assistance with my substantial mortgage.
Both yourself and Brad Day were extremely helpful and managed to arrange a rather difficult mortgage.
Your support staff are particularly courteous and efficient and all in all it was a pleasure working with you to meet my financial end.
Barry – Survey Response – November 2021
Second time using Mark Goode. Fantastic Team with excellent service. Brad is amazing as are Naomi and Sandy. You can tell they push very hard to get you approved. The team is second to none with knowledge and courtesy. A pleasure to deal with all round, emails were answered quickly, phone calls answered right away and appointments were very timely.
Eric- Survey Response – November 2021
"Made our first home financing process stress free and smooth. Helped us get to where we wanted a whole lot better, and faster than the banks! Would highly recommend Dominion Lending for your mortgage needs. Thanks guys!!"
Mitchell – Google – September 2021
"Always a pleasure to do business with Mark and his team. Brad is very knowledgeable, patient and helpful as are the receptionists. They made my experience easy and seamless when shopping for a new lender. A+"
Kristy – Google – September 2021
"Friendly, fast, competent, experienced and would recommend to everyone!"
Louise – Google – June 2021
Mark Goode, AMP
AMP, Mortgage Broker
Tel: 705-326-8523
Fax: 705-326-8645

Address
180 Memorial Avenue
Orillia, ON
L3V 5X6, Canada